learn more about the alchemy team behind the scenes.
"It's realizing that a great dream is not as good as a great memory. The dream can be had by anyone. The memory - must be made." - Eric Thomas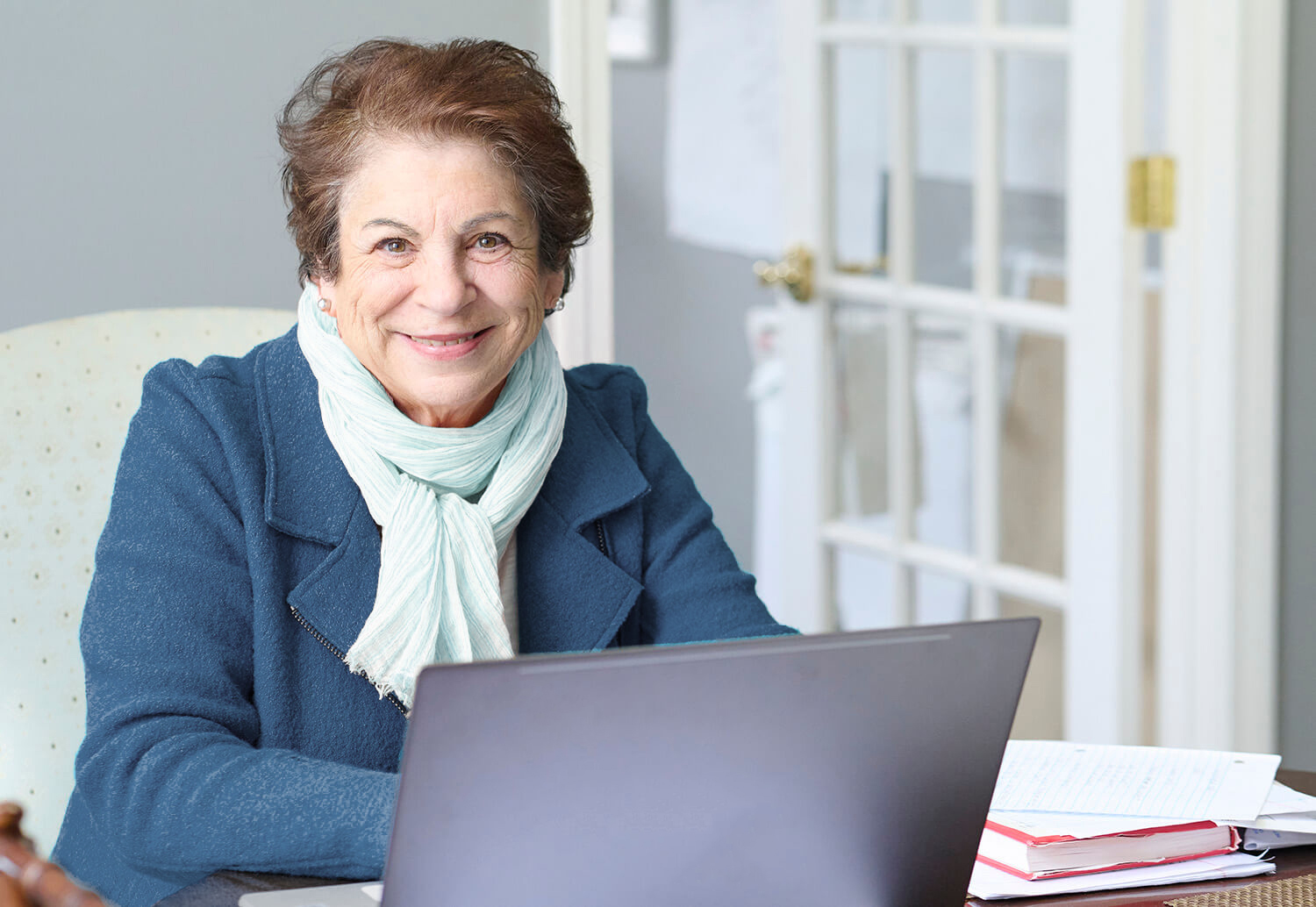 CO-FOUNDER, CREATIVE DIRECTOR, AND EXECUTIVE EVENT CONSULTANT
Creating events that leave lasting memories is Roe's passion. Roe has a unique ability to read into a conversation and uncover what her clients want - even if they don't know it! She believes in planning events from looking through the guests' perspective. An event can be very beautiful and exciting; however, if we don't think about the guests' perspective, it won't have the impact we are looking for.
A gracious host and seasoned event planner, Roe's experience began as she was studying international relations overseas. She became known for her keen eye for details and lively, international parties.
When the business opened in 1984, Roe intertwined her gift for creative entertaining with Bill's talent for cooking sumptuous food. A consultant level member and guest speaker with the Association of Bridal Consultants, Roe is our Executive Event Consultant and Wedding Designer. She is a multi-year winner of "Best Wedding Planner" from the Best of the Gold Coast and was voted "Top Five Women of Influence in the CT Culinary Industry."
Roe's other passion is safe and healthy homes. She is the founder of the Alchemy Foundation, a non-profit organization whose mission is to fund programs that provide services to victims of domestic violence. She serves on the Board of The Center for Family Justice.
"A recipe has no soul. You, as the cook, must give soul to the recipe." - Thomas Keller
co-founder & executive chef
Bill Kaliff has been the Executive Chef at Festivities (now Alchemy) for over 30 years. He continues to lead the culinary team with his passion for his craft and love for infusing all things design into the production and execution of each menu item whether it be quality, taste or presentation.
The art of food has always been Bill's passion. Bill has a special talent in creating extraordinary menus and incredible culinary presentations. He leads the Alchemy Celebrations culinary team through emerging trends in sourcing ingredients, preparation methods and presentation.
A graduate of the French Culinary Institute and Georgetown University with graduate studies at Fordham University Business School, Bill has been recognized by Bon Appetit Magazine as one of the "Leading Chefs of the Nation". He has worked under the award winning chef, Jaques Pepin and has been honored by the James Beard Foundation.
Most importantly, after 35 years in business, Bill never tires of being excellent. He still gets excited over a new sauce he created or a new presentation. Bill currently sits on the Board of The International Caterers Association's Education Fund.
"The design is not just about the way it looks. The design is how it works." - Steve Jobs
Our team's MacGyver is Mike Baudo. Mike's deep understanding of event logistical design and menu execution allows the magic to happen seamlessly.
Mike joined the Alchemy Celebrations team in 2001 as an event chef. Today, Mike manages all daily operations. His daily responsibilities include reviewing all menus for the execution plan on site. Every team member is hand-selected by Mike with thoughtfulness and professionalism to ensure that each client has the staff style that they require.
Don't forget! The first question at an event is "Where's the bar?" Mike is also our Beverage Manager, overseeing our "Spirited Kitchen" with new and inventive cocktails each season. His thorough understanding of the beverage needs of our clients ensures that the cocktails and beverages contribute to an exceptional event.
"The secret, Alice, is to surround yourself with people that make your heart smile. It's then and only then, that you will find Wonderland." - Lewis Carroll
Having worked at a major fine art auction house in client services and marketing, and studying to earn a Masters in Education, Pam has a deep understanding of aesthetics with a side of logical mindset. She understands the magic present at an event designed to make every guest smile.
Pam is the yin to Roe's yang. She initially joined the team to assist with a busy season of destination weddings. She has since become the details-obsessed, behind the scenes team member ensuring that every logistical and design detail is thoroughly thought through from execution to break down.
"Why do I love event planning? It fulfills the need to use both sides of the brain - and keep both the logistics lover and the creative style board lover happy." Pam's never met a timeline that couldn't be tweaked down one more minute. Favorite question to pose and answer, "What's plan B?"
"Working hard for something we don't care about is called stress.  Working hard for something we love is called passion." - Anonymous
team coordinator & kitchen manager
Kathryn has been an integral part of the Alchemy team for 8 years. She has recently moved into a management position as Team Coordinator and Kitchen Manager. This role entails leading the culinary team as well as working closely with the event team to oversee, manage, and make sure everything runs smoothly.
Operationally, Kathryn is responsible for scheduling and management of the kitchen staff, menu costing, purchasing, planning, cooking, and kitchen maintenance. She also works closely with the Executive Chef in research and development to create new menu ideas.